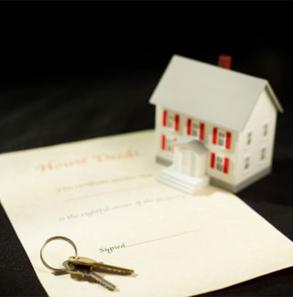 Residential Real Estate
Purchase & Sale
For typical residential transactions (purchase & sale - new & resale homes & condominiums) we will draft, review and/or negotiate amendments to the agreement of purchase and sale and review the Status Certificate (condominiums) at no charge (provided we are retained to complete the closing of the transaction).
It is extremely important that the agreement of purchase and sale for a new home be reviewed - it can save you thousands of dollars.
For newly constructed condominiums there are usually two closings: the first when the condominium is ready for occupancy; and, the second when the Condominium Corporation has been registered and legal title can be transferred to your name.
Mortgage / Refinance
When you are replacing an existing mortgage, registering a secured line of credit or registering a new mortgage you will find yourself facing the unwelcome situation of again paying many of the same expenses you incurred when you purchased your home. We have to purchase a new title insurance policy for your mortgage lender and we must undertake most of the same searches that were completed when you bought. These unavoidable costs are obviously something to consider when you are refinancing - it does not always make economic sense to switch banks at the end of your current term just to get a slightly better interest rate.
Once you have made the decision to refinance or register a new mortgage/line of credit we offer complete service including review of mortgage instructions from your lender, preparation of mortgage documents for your review and signature, obtaining discharge statements for your current mortgage(s) and then closing the transaction and disbursing funds.
Fees
There seems to be a trend by many lawyers today to offer "all inclusive or flat rate pricing" for residential real estate purchases. Read the fine print and you will notice that these price quotations are qualified by statements that the fees only apply to "typical or standard" transactions and they are almost always "subject to change without notice".
It is our opinion that all inclusive pricing is not in the best interest of our clients. Each transaction is different and should be reviewed on an individual basis. Circumstances may require that additional searches or actions be undertaken to protect your interests. You do not want your lawyer to cut corners or to restrict the services provided in order to "make the bottom line".
It is very unusual for a client to incur additional costs or search fees for residential real estate transactions and we assure you that our fees are completely competitive - we invite you to call for a quote or e-mail your contact information to us and we will call you to discuss your specific needs.
Commercial Real Estate Transactions (including multi-unit residential):
Complete service including preparation and negotiation of agreement of purchase and sale, undertaking and conducting necessary searches, preparation of documents and closing: please call for a quote.
Calculate Residential Land Transfer Tax
Purchase price: Enter only numbers and decimals (i.e. 250000.50)
Toronto:
Please check if the property is in the Toronto city limits, the Municipal Land Transfer Tax will be added.
Land transfer tax:
Land Transfer Tax Rebates: First Time Home Buyers
If you are a first time home buyer you are eligible for rebates for both the Municipal and Provincial Land Transfer Tax


Municipal Land Transfer Tax (MLTT): Maximum $3725


Provincial Land Transfer Tax (PLTT): Maximum $2000